COVID19 BUSINESS STRATEGY PLAN
To help protect our employees, we will provide the following information on a periodic basis:
Updates and advice based on NHS/UK Gov/Public Health England (PHE) websites / bulletins
Instruction to all ANSA Employees to wear correct PPE and task specific PPE whilst working 
Instruction to all ANSA Employees to adhere to Social Distancing (2 metre) guidance at all times
Instruction to all ANSA Employees to wear a face covering when; 

In an enclosed space 
Where Social Distancing isn't always possible 
Where you can come into contact with others you do not normally meet

Establishment of staffing strategies to prevent the influenza spread e.g. alternate work arrangements such as remote access, deployment of staff to alternate locations
The following prevention materials/equipment to office-based staff (availability of materials permitting) will be provided:
Anti-microbial hand gel dispensers/containers and hand washing facilities available to all staff & visitors (where possible)
There are tissues in tissue dispensers and bins for used tissues (office based staff) 
Additional cleaning of frequently touched surfaces (keyboards, door pads & handle) (office based staff) 
Office based Cleaning Teams/Contractors:

Ensure that rigorous cleaning and disinfection regimes are in place and adhered to.
They are using appropriate cleaning and anti-microbial products where possible.
All cleaning equipment is suitable to ensure that all areas can be suitably cleaned and disinfected. 
All cleaning equipment is in good working order.
All personnel are fully trained with up to date training records. 
Additional supervisor/manager checks are in place.
Provision of training material to our employees related to coronavirus symptoms identification shall be completed via the communication of PHE/UK Gov/NHS guidance notes and via the provision of ANSA specific procedures.
Where an employee feels they are displaying symptoms of Coronavirus they are to get a test as soon as possible. You must self-isolate for at least 10 days as per UK Gov guidelines until you receive the results which should be provided to ANSA HR. Following a positive test result, you will receive a request by text, email or phone to log into the NHS Test and Trace service website and provide information about recent close contacts.
For a medical emergency, they must dial 999.
Anyone who:
Has a high temperature, a new continuous cough, or a loss of, or change in, their normal sense of taste or smell;
Is within 10 days of receiving a positive Coronavirus (COVID-19) Test Result;
Is within 10 days of the day when the first member of their household or support bubble showed symptoms of Coronavirus (COVID-19) or received a positive test result;
Has returned from a country that is not on the Travels Corridor List and is required to quarantine for 10 days; or
Has been contacted by the NHS Test & Trace Service
Must follow the guidance on self-isolation and should not attend work.
If the confirmed case develops new symptoms or their existing symptoms worsen within their 10-day observation period they should call NHS 111 for reassessment. If you are not experiencing symptoms but have tested positive for COVID-19, self-isolate for at least 10 days, starting from the day the test was taken. If you develop symptoms during this isolation period, restart your 10-day isolation from the day you developed symptoms
If you live with others, all other household members need to stay at home and not leave the house for 10 days. The 10-day period starts from the day when the first person in the household became ill or if they do not have symptoms, from the day their test was taken. If anyone else in the household starts displaying symptoms, they need to stay at home for at least 10 days from when their symptoms appear, regardless of what day they are on in their original 10-day isolation period.
Staff who have not had close contact with a confirmed case do not need to take any precautions and can continue to attend work.
CARE FOR AN INFECTED FAMILY MEMBER/DEPENDANT
If a family member/dependant of an ANSA employee is diagnosed with COVID19 they will need to stay in isolation for 10 days.
An assessment to determine if the ANSA employee is critical to the care of the family member/dependant will be carried out and the outcome of the assessment should identify if there are alternative options to care for the family member/dependant which limits the effect of the ANSA employee carrying out their contracted employment.
CONFIRMED DIAGNOSIS OF COVID-19
If the ANSA main office needs to close due to a case of Covid19; the office would be subject to PHE steps as identified earlier; all office-based workers have the capability to work remotely to ensure continuation of service to our customers.
Any field based employees who are confirmed as a COVID19 case would not be able to carry out their day job remotely; however contact with other field engineers and office based (remote where applicable) would still be available via mobile phone video conference etc.
ANSA will contact our local Public Health England team should we be notified of more than one confirmed case on one site within a 10 day period.
OVERSEAS TRAVEL
There is currently no requirement for overseas travel at present, criticality of UK travel to be discussed on a case by case basis.
ANSA Elevators can confirm that none of our employees have recently travelled from any of the destinations identified as high risk by WHO (World Health Organisation).
Coronavirus regulations mean that you must self-isolate for 10 days when you arrive in the UK. This applies to UK residents and visitors to the UK.
TRAVEL WITHIN ENGLAND
The government have introduced local
COVID-19 alert levels
. The alert levels do not restrict construction activities, however additional local authority restrictions must be complied with. Local COVID alert levels set out information for local authorities, residents and workers about what to do and how to manage the outbreak in their area. Local COVID alert levels are sometimes called 'tiers' or known as a 'local lockdown'. There are 3 local COVID alert levels;
Medium
,
High
&
Very High
. Check the
local COVID alert level of your local area
to see which level applies to you.
CRITICAL BUSINESS OPERATIONS

Critical areas which need 24/7 operation are as follows:
Service Helpdesk is operational 24/7/365 whilst all staff are remote working
Field engineering response (24/7 call-out) all field operatives to remain vigilant and comply with site rules
ANSA Head office to remain fully operational for deliveries of parts & materials
Control measures in place for all field operatives to collect parts & materials where necessary
SOCIAL DISTANCING
VISITORS TO ANSA OFFICES
Visitors to ANSA offices will be limited or eliminated for the following:
Non-essential meetings / attendances 
Interviews
Supplier engagement 
Non-essential maintenance
CUSTOMER NOTIFICATION OF COVID19 CASE 
Where an ANSA employee is diagnosed with COVID19 the employee movements will be tracked and all customers where contact may have occurred will be advised.
ANSA KEY SUPPLIER REVIEW 
A review of all key suppliers will be undertaken to identify any potential disruption to services.
A delay in delivery of materials and products, could lead to an extended delivery lead time and affect programme times for customers.
ANSA have requested a Coronavirus policy and action plan from each of the key suppliers to ensure continuity of service as close to 100% where possible dependant on the severity of the outbreak.
All PPE purchased by ANSA Elevators is for Construction use only and is sourced from companies that do not prioritise the NHS.
ALTERNATIVE SUPPLIERS
ANSA can utilise a network of suppliers for many parts and equipment.
HOME WORKING
ANSA have implemented working from home where possible for all office based staff.
GENERAL
To minimise contact where possible all of the mobile staff are only to come to the office where necessary.
Picking up and dropping off parts or paperwork must be approved by a Line Manager.
Signatures are not needed on job sheets until further notice.
Mobile workers are being provided with gloves, hand sanitiser and face masks which should be used all the times
Mobile workers to remain vigilant and comply with site rules. Essential physical work that requires close contact between workers and vehicle sharing should be authorised by Line Management and only be carried out where absolutely necessary.
Where 2 person working is required, PPE is to be worn and tasks to be kept to a minimum of 15 minute intervals where possible. All employees are encouraged to work side by side.
Once the close working task is complete workers should then revert to social distancing procedures.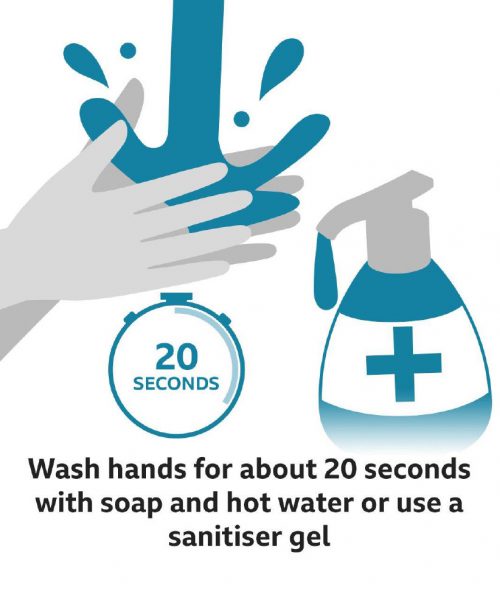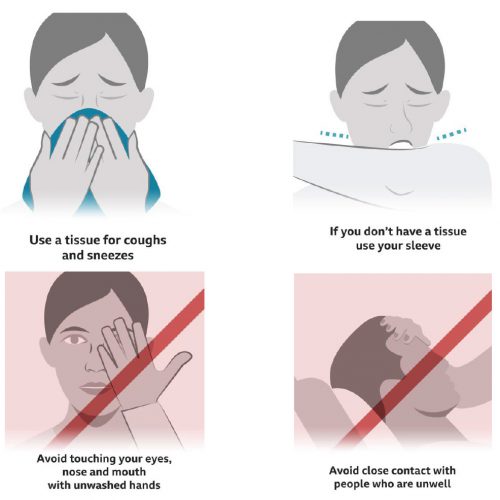 THE MAIN SYMPTOMS OF CORONAVIRUS ARE: 
a high temperature – this means you feel hot to touch on your chest or back (you do not need to measure your temperature)
a new, continuous cough – this means coughing a lot for more than an hour, or 3 or more coughing episodes in 24 hours (if you usually have a cough, it may be worse than usual)
a loss or change to your sense of smell or taste –this means you've noticed you cannot smell or taste anything, or things smell or taste different to normal.
Most people with coronavirus have at least 1 of these.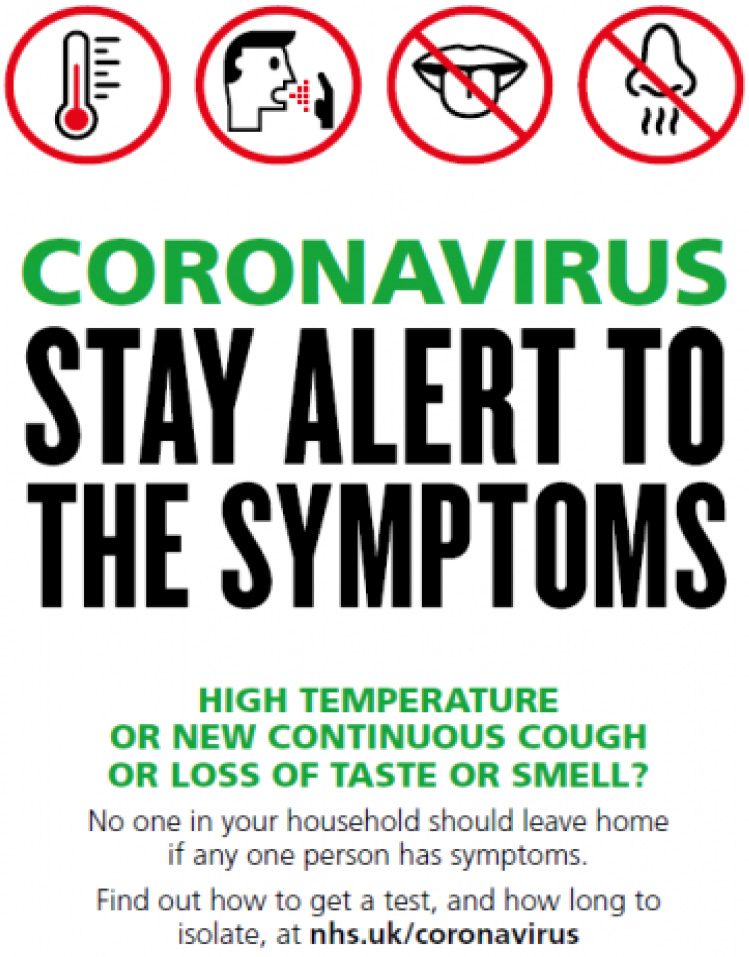 Covid-19 RAMS Document
This is our official Covid-19 RAMS document. Please click below to view and download as a PDF.