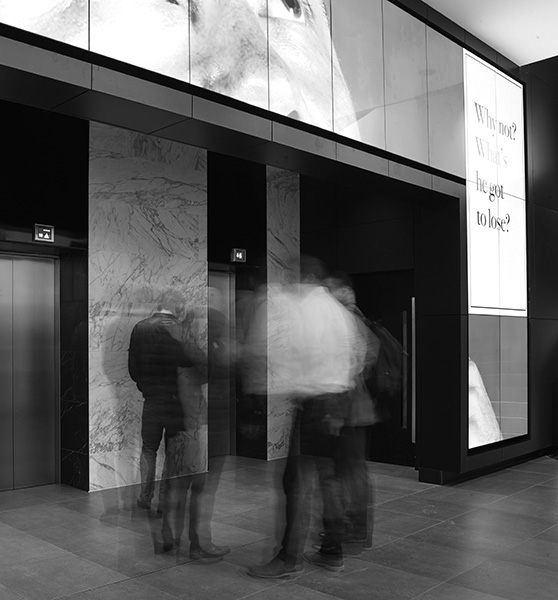 Delivering top quality and highly innovative elevator solutions across the UK.
Established in 1999, ANSA Elevators are a highly-skilled and dedicated team delivering lift maintenance, repair, modernisation and new installation services for a wide range of customers and industries across the UK.
Regardless of the make, model or condition of your lift equipment or whether you are looking for something completely new, our trained in-house staff are ready and happy to help.
ANSA are committed to protecting and preserving our environment for current and future generations. We have invested in energy efficient technology such as Eco and plug-in hybrid electric vehicles.  We are also involved in a number of 'green initiatives' in local communities, and always empower our customers to prolong the life of their equipment wherever possible to reduce waste.
Training, qualifications & health and safety
ANSA Elevators are committed to training our people to be the best across all aspects of our business.
We have always offered an apprenticeship pathway in all areas of the business ensuring the continuous improvement and development of our workforce.
All of our engineers are NVQ3 (Lift Servicing and Installation) qualified and many are QCF4 (Testing Operations) or higher.
We ensure a solid culture of health and safety and compliance is adopted throughout our organisation supported by fully qualified in-house health, safety and quality professionals in accordance with a fully certified ISO 9001, 14001 and OHSAS 18001 management system.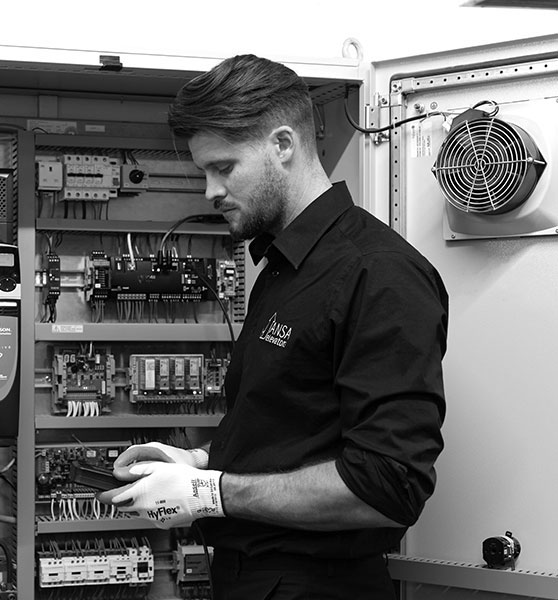 Founded in 1999 with 8 employees, we now employ over 100 and have over 3,500 units on our service portfolio. Click below to view our timeline.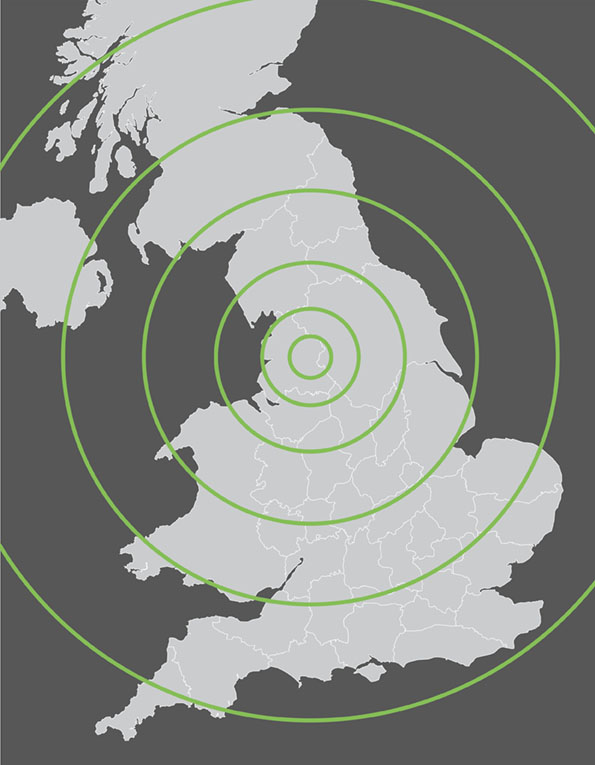 UK Wide Coverage, 24/7 Breakdown Response.
With locations across the UK covered, we pride ourselves on our response times.